309 Stainless Steel Supplier
At Stainless Shapes we provide the highest quality stainless steel. We are a proud 309 Stainless Steel supplier. Alloys 309 and 309S are austenitic chromium-nickel steel. They are used for higher temperature applications. They have a high corrosion resistance due to their high chromium and nickel content, Alloys 309 and 309S are highly corrosion resistant, have outstanding resistance to oxidation, and excellent heat resistance while providing good strength at room and elevated temperatures. Alloy 309S has a much less carbon composition which minimizes carbide precipitation and improves weldability.
Features of 309 Stainless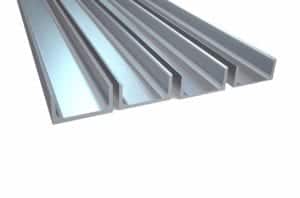 Machinability: This alloy machines similarly to type 304 stainless. Its chips are stringy, and it will work harden rapidly. It is necessary to keep the tool cutting at all times and use chip breakers to ensure optimal forming.
Welding: Grade 309 stainless steel can be welded using fusion or resistance welding methods and work best with its hardness. Oxyacetylene welding method is not preferred for welding this alloy.
Formability: Types 309/S stainless can be roll formed, stamped, and drawn easily. Annealing is sometimes required to reduce hardness and restore ductility. Type 309 is extremely stable and remains nonmagnetic when cold worked. Lower elongation makes this grade more difficult to form than other 300 Austenitic grades.
Not Sure What You are Looking For?
Contact us if you are unsure of what you are looking for. Stainless can be a tricky business to deal with unless you have the right experts to speak with. Our salesmen are on the line in Florida and Illinois, and they are ready to answer your calls and get you up and running with your stainless of choice. If you have any questions about our product line, our company, or what kind of stainless will go best with the job you need to be done, give us a call today at Call (800) 748-9811