347 Stainless Steel Supplier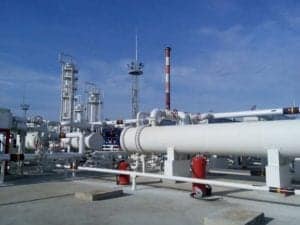 Stainless Shapes is a proud 347 Stainless Steel supplier. Type 347 stainless steel has slightly improved corrosion resistance over type 321 stainless steel in strongly oxidizing environments. Type 347 is stabilized with columbium; it is preferable for aqueous and low-temperature environments due to its good resistance to intergranular attack. Both 347 and 321 offer good resistance to polythionic acid stress corrosion cracking, encountered in oil refineries.
Since columbium and tantalum have a stronger affinity for carbon than chromium, columbium-tantalum carbides precipitate within the grains instead of forming at the grain boundaries. Alloy 347 Stainless bar should be considered for applications requiring intermittent heating between 800ºF (427ºC) and 1650ºF (899ºC), or for welding under conditions which prevent a post-weld anneal.
Uses for 347 Stainless Steel
Oil Refineries
Fluid catalytic cracking units (FCC)
Hanger rods
Recuperator tube sheets, shell, supports
Where temperatures exceed 550°F, resistance to sulfidation is needed
Fired heater tubes
Distributor trays and thermowell
Equipment in and around reactors (good resistance to polythionic acid)
Special Attributes of SS 347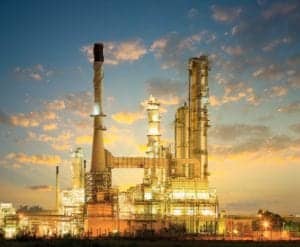 Strong Machinability – Slightly tougher than 304 stainless, this material will produce the same tough, stringy chips. The use of slow speeds and constant positive feeds will minimize this alloy's tendency to work harden.
Easy Welding –  347 may be welded by all commonly used fusion and resistance methods. Oxyacetylene welding is not recommended. When necessary, use AWS E/ER347 filler metal.
Hot Working/Cold Working – Working Temperatures of 2100 are recommended for forging, upsetting and other processes. Although the material requires high initial force, it can be readily stamped, blanked, spun and drawn for cold working.
Not Sure What You're Looking For?
At Stainless Shapes we've got our sales team working around the clock to help you with your stainless needs better. The 347 is also available in the 347H form and can be purchased in any of our listed shapes. If you would like to know more about our steel or speak to a sales representative, call us today at (800) 748-9811