13 8 PH Stainless Steel Supplier
13-8 PH is stainless steel with high hardness, great toughness, and corrosion resistance. What makes 13-8 truly stand out is its martensitic and precipitation hardening qualities. In shorthand, this means that the chemical composition of the metal is what accounts for its high durability especially in the circumstances such as aerospace and nautical environments. Stainless Shapes is a trusted 13 8 PH Stainless Steel supplier. Browse our available shapes and conditions below!
13 8 PH Availability
Key Features of 13-8 PH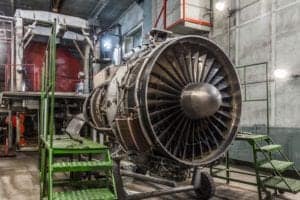 Martensitic – Martensitic stainless steel is one of the three types of stainless, the other two known as austenitic and ferritic. Martensitic means that they are high in hardness and toughness and usually used in medical tools, aerospace components, and nuclear and petrol industries. These are extremely important because of their ability to be tested in a non-destructive manner with the magnetic participle inspection.
Precipitation Hardening – Precipitation hardening is most important during the shaping phase of the stainless steel. What this means is that at a high temperature, it can retain its hardness for much longer and find it is shaping easier. This makes 13-8 PH an invaluable addition to aerospace, chemical, and nautical industries seeking verifiable safety.
Common Uses – Unlike 304 and 316 which can be used in every circumstance, 13-8 PH is best used in particular circumstances that play to its special strengths.
Aircraft – The steels ability to remain strong in high temperatures make it vital for airplane components. Commonly used in Aerospace components, landing gears and exterior aspects of the craft.
Nuclear Reactors – High corrosion resistance and the precipitation hardening makes 13-8 PH a must have for the formation of nuclear reactors.
Petrochemical Industry – For similar reasons to nuclear reactors, their ability to take many temperature variances as well as high corrosion resistance can be a game changer for any oil rig.
Not Sure What You're Looking For? Call us today at (800) 748-9811