Stainless Steel Round Bars
Stainless Steel Round Bars Supplier
Round Bars – Stainless Shapes only supplies stainless steel round bar with superior machinability and strictest standards for dimensional conformity. If you are looking for extended tool life and free machining stainless in the market, look no further than Stainless Shapes. We only order from the highest quality mills that are ISO certified and can meet your expectations. Contact us for more information.
Metals Provided for Round Bars
Stainless Steel Round Bar –   We offer various grades and sizes, including 304 and 316 (see below). By providing superior material, you can meet your customers' demands and specifications. How can we make you another satisfied customer?
Millimeter and Fractional Sizes – Our standard fractions sizes range from 1/16th of an inch to 24 inches. We offer materials with tight tolerance (+0/-.0003'). Regardless of which size you require, rest assured knowing that we will have it delivered to you as fast as possible.
All material is fully certified and purchased to our strict quality standards. It is critical that the mills perform at an extremely high level to offer our customers free machining stainless and a product that you can count on. See below the list of grades we can offer.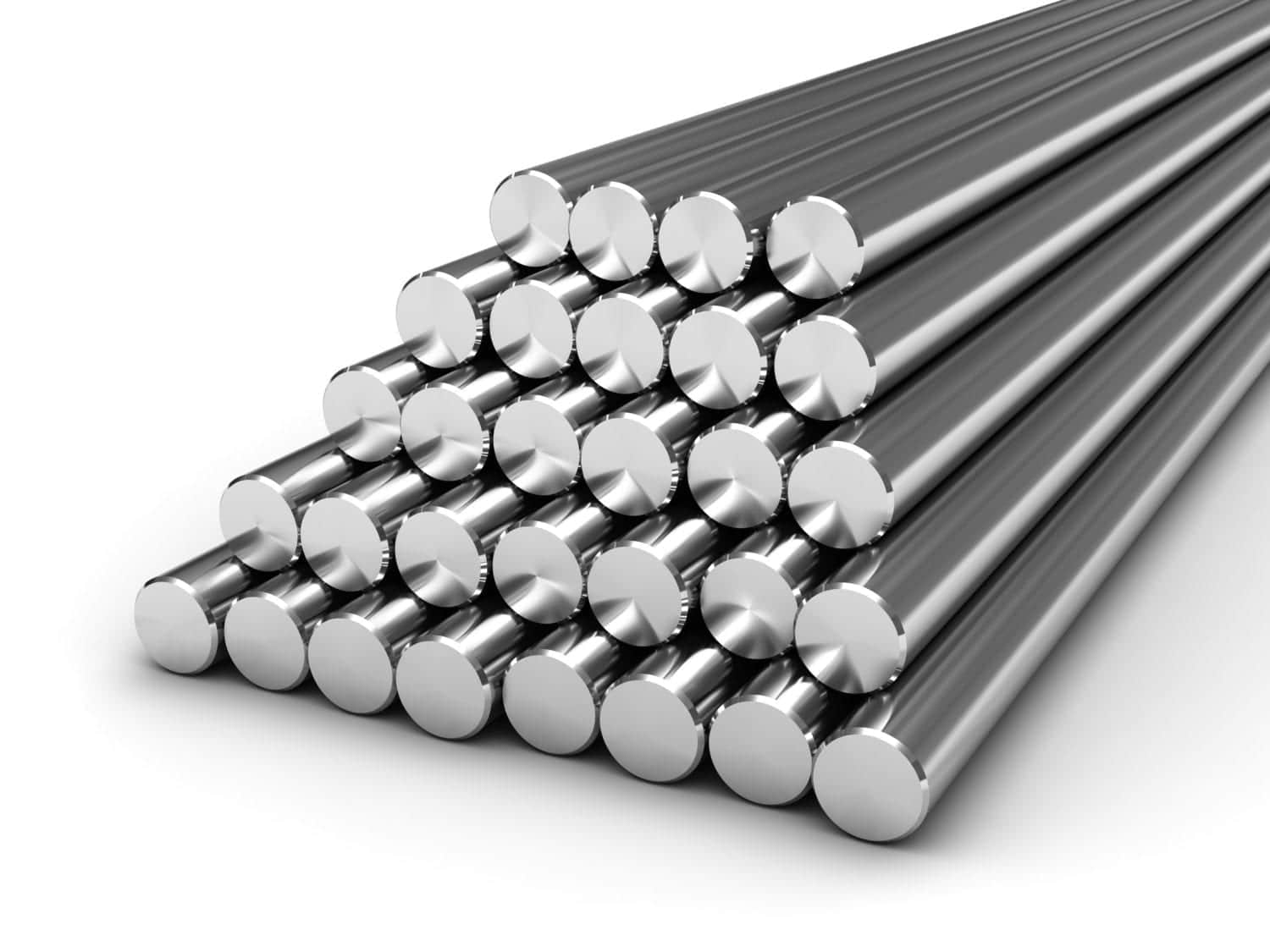 Round Bar Finishes
Hot Rolled – The hot rolled round bar finish is one of the most common finishes on the larger diameter. It is shipped directly after being completed in the hot rolled finish.
Annealed Cold Drawn – This is a thermal treatment used to soften the material being drawn, to modify the microstructure, the mechanical properties and the machining characteristics of the steel and to remove internal stresses in the product. Depending on the desired characteristics of the finished product, annealing may be used before, during (between passes), or after the cold drawing operation, depending on material requirements.  Cold drawing the material applies a better finish with tighter tolerances.
Cold Finish – The cold finish is an extended version of the cold drawn version, while cold drawn is an extension of the hot rolled process. The cold finish allows us to take the extra time to line the steel in a singular direction.
Smooth Turned Bright Finish – Otherwise known as bright annealing, this process creates a smoother finish that offers tighter tolerance than hot rolled rough turn.
Centerless Ground – This process allows us to offer a superior product with tight tolerance and consistency.
Pump Shaft – The most precise shafting for pumps, we promise to make sure your material has the tightest diametrical and straightness tolerances.
Bearing Quality – Bearing quality means that the bars have been centerless ground and running undersized, so it is easier to install bearings.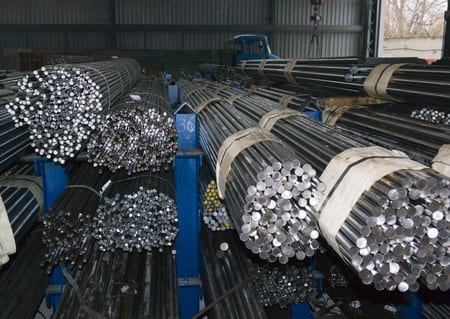 A Note on DFARS and RoHS:
DFAR and Domestic material available on request. While we choose the best mills on the market regardless of region, we prefer to choose material that is American made. We do stock Non DFAR in some sizes and grades with lower costs. If you are interested in purchasing DFAR or Domestic material, remind your sales rep to ensure that you receive DFAR or Domestic certified material. *Not All metal used in government or defense contracts requires DFARS' standards.
ROHS is to restrict certain dangerous substances commonly used in electronic and electronic equipment. Any time you see Rohs it is being checked for the presence of Lead (Pb), Cadmium (Cd), Mercury (Hg), Hexavalent chromium (Hex-Cr), Polybrominated biphenyls (PBB), and Polybrominated diphenyl ethers (PBDE). For Cadmium and Hexavalent Chromium, there must be less than 0.01% of the substance by weight at raw homogeneous materials level. For Lead, PBB, and PBDE, there must be no more than 0.1% of the material, when calculated by weight at homogeneous raw materials. Any RoHS compliant component must have 100 ppm, or less of mercury and the mercury must not have been intentionally added to the component. In the EU, some military and medical equipment are exempt from RoHS compliance. (According to rohscompliantdefinition.com,2014)
DFARS QUALIFYING COUNTRIES
Australia, Austria, Belgium, Canada, Denmark, Egypt, Finland, France, Germany, Greece, Israel, Italy, Luxembourg, Netherlands, Norway, Portugal, Spain, Sweden, Switzerland, Turkey, and the United Kingdom. (Per DFARS 225.872-1): Qualifying Countries
Metals Requiring Compliance:
Not All metal used in government or defense contracts requires DFARS' standards.
DFARS "Specialty Metals" requiring compliance (Per DFARS 252.225-7008): DFARS
Our Grades – 
We provide sizes from 1/16″ to 24″

Contact Us For More Information
For a prompt and accurate quote, contact us today!