Monel Alloy Supplier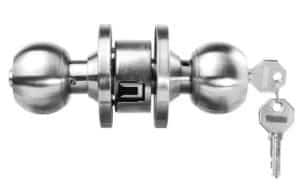 Stainless Shapes is a proud Monel Alloys supplier. Monel is a solid-solution binary alloy. As nickel and copper are mutually soluble in all proportions, it is a single-phase alloy. Compared to steel, Monel is very difficult to machine as it work-hardens very quickly. It needs to be turned and worked at slow speeds and low feed rates. It is resistant to corrosion and acids, and some alloys can withstand a fire in pure oxygen.
It is a very expensive alloy, with the cost ranging from 5 to 10 times the cost of copper and nickel, hence its use is limited to those applications where it cannot be replaced with cheaper alternatives. Compared to carbon steel, piping in Monel is more than three times as expensive.
What is Monel in?
It is commonly used in applications with highly corrosive conditions. Small additions of aluminum and titanium form an alloy (K-500) with the same corrosion resistance but with much greater strength due to gamma prime formation on aging.
The Models
Monel 400 – Monel 400 shows high strength and excellent corrosion resistance in a range of acidic and alkaline environments, and it is especially suitable for reducing conditions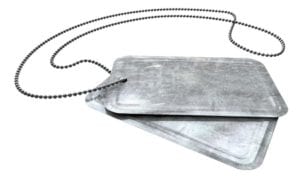 Monel 401 – Alloy 401 is readily autogenously welded by the gas-tungsten-arc process. Resistance welding is a very satisfactory method for joining the material.
Monel 404 – The composition of Monel 404 is carefully adjusted to provide a very low Curie temperature, low permeability, and good brazing characteristics.
Monel 450 – This alloy exhibits good fatigue strength and has relatively high thermal conductivity. It is used for seawater condensers, condenser plates, distiller tubes, evaporator and heat exchanger tubes, and saltwater piping.
Monel K-500 – Monel K-500 combines the excellent corrosion resistance characteristic of Monel alloy 400 with the added advantages of greater strength and hardness.
Monel R-405 – Monel R-405 is the free machining version of Monel 400. It is a nickel-copper alloy with a controlled amount of sulfur added to provide sulfide inclusions that act as chip breakers during machining.
Monel Alloys Shapes: Contact Us today with your Nickel Needs!
Flat Bars – available in most grades
Hex Bars – Provided in Hot Rolled and Cold Drawn.
Pipes – Seamless pipes available upon request.
Plates – Available in .1875" – 4" thick the width and length depends on the grade required
Round Bars – Call now about our millimeter and fractional sizes can offer .030" -20"
Sheets – Available in sheet .010" – .1875" Thick the width and length depends on the grade required
Square Bars – Available in hot rolled and cold drawn.
Tubes – Available in round and rectangle or square tube.
Stainless Shapes
Monel is trademarked by Special Metals Corporation
If you are not sure if Nickel Monel is right for you, give us a call! We are a trusted Monel Alloys supplier and we have a dedicated sales team full of sales experts who know every aspect of the field. If you want to make sure you are receiving the best material for your operation, then call us, and we can talk you through your job and what the next best steps will be. For information on Monel alloy bars and more, call us today at (844) 464-8023
Contact Us For More Information