Stainless Steel U Channels
Stainless Steel U Channels
The Stainless Steel U Channel is like a square. The best way to produce it is to make all of the portions symmetrical. We offer 316L and 304L U channels that are extremely durable and very reliable. U channel is offered in laser fused non-tapered with smooth bead blast finish. We can offer custom made to order U channel up to 40' long. Not sure what you are looking for? Contact us for more information.
The Dimensions of Stainless Steel U Channels
The dimensions of stainless steel channels are the same dimensions that apply to each of our products. There is height, width, thickness, and length; these all need to fit certain measurements. However, the height and width are key factors in deciding what kind of channel you will want to purchase. Depending on these factors you could be purchasing a C-channel or a U-channel.
Hot rolled stainless steel channels: dimensional tolerances meet ASTM A276, ASTM A484, ASTM A479, ASME SA479. Laser fused stainless steel channels are produced to ASTM A1069/A1069M/11, dimensional tolerances, and grades according to ASTM A276, ASTM A484, ASTM A479/A479M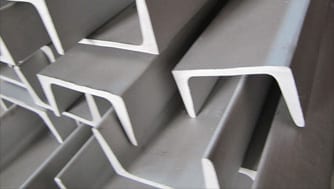 Contact Us For More Information
For a prompt and accurate quote, contact us today!