430 Stainless Steel Supplier & Features
Stainless Shapes is a trusted 430 Stainless Steel supplier. 430 Stainless is one of the most remarkable metals to come out of the 400 series of steel. With a remarkable corrosion resistance and other properties related to the 400 series, 430 truly stands apart as it's own, maintaining high demand and usability.
430 is best known for its corrosion resistance, but it also has great heat resistance as well as heat treatment and welding capabilities.
Traits of 430 Stainless Steel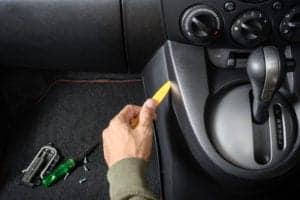 Corrosion Resistance – 430 is ranked as a ferritic grade of stainless, and like many other stainless, ferritic means that it has high corrosion resistance. This makes it excellent for working with organic and nitric acids because its pitting and crevice defense makes it stand apart as being a raw and amazing steel.
Heat Resistance – 430 is capable of resisting oxidation up to 1575 degrees with intermittent usage and 1475 with continuous usage. It has the tendency to become brittle when it has been heated for long periods of time, but with annealing, the problem is permanently resolved.
Heat Treatment and Welding – Between 1500 and 1550 degrees, annealing can be done to stainless followed by furnace cooling to 1100 degrees again followed by air-cooling in rapid succession. Thermal treating can not harden stainless, but for below critical annealing, heating can be performed between 1400 and 1500 degrees.
Not sure what you're looking for? For more questions about proper handling and procedures involving our stainless, please call (800) 748-9811
Stainless Shapes
Stainless Shapes works toward being the best stainless steel provider in America. Based out of Illinois and Florida, we are always up and available in case you need a quick quote of consultation. We believe that the customer should be as informed as possible so we make ourselves available 24/7. If you would like to know more about our products, services, or about our company in general, please give us a call at (800) 748-9811