Stainless Steel Hex Bars Supplier
Hex Bars – Stainless Shapes provides stainless steel hex bar stock in several grades. Contact us now for more information. If you require the highest quality and free machining, we are the hot rolled and cold drawn hex bar supplier you need. Ready at a moment's notice, and can deliver on that promise with every customer.  Hex is one of our most competitively priced products we offer.
Stainless Steel Cold Drawn & Hot Rolled
Cold Drawn: Cold drawn is the best and most cost effective way to form hex bars. This process would involve the annealed hot rolled and then cold drawn. By drawing stainless, it helps keep the edges of the hex sharp and uniform. The finish of cold drawn hex bar is smooth and has tighter tolerance.  Stainless hex tolerance is always on the minus side. Materials offered in hex bars are guaranteed to be free machining and have one end chamfered to feed easier into machines bar feeders.
Hot Rolled: We offer sizes between 3" to 8". We can offer hot rolled hex bars. Hot rolled hex bars have all the same durability qualities as cold drawn without the polish and wider tolerance.
Note: Orders over 3" are still considered special orders. Make sure to ask about the special order policy when contacting your sales advisor.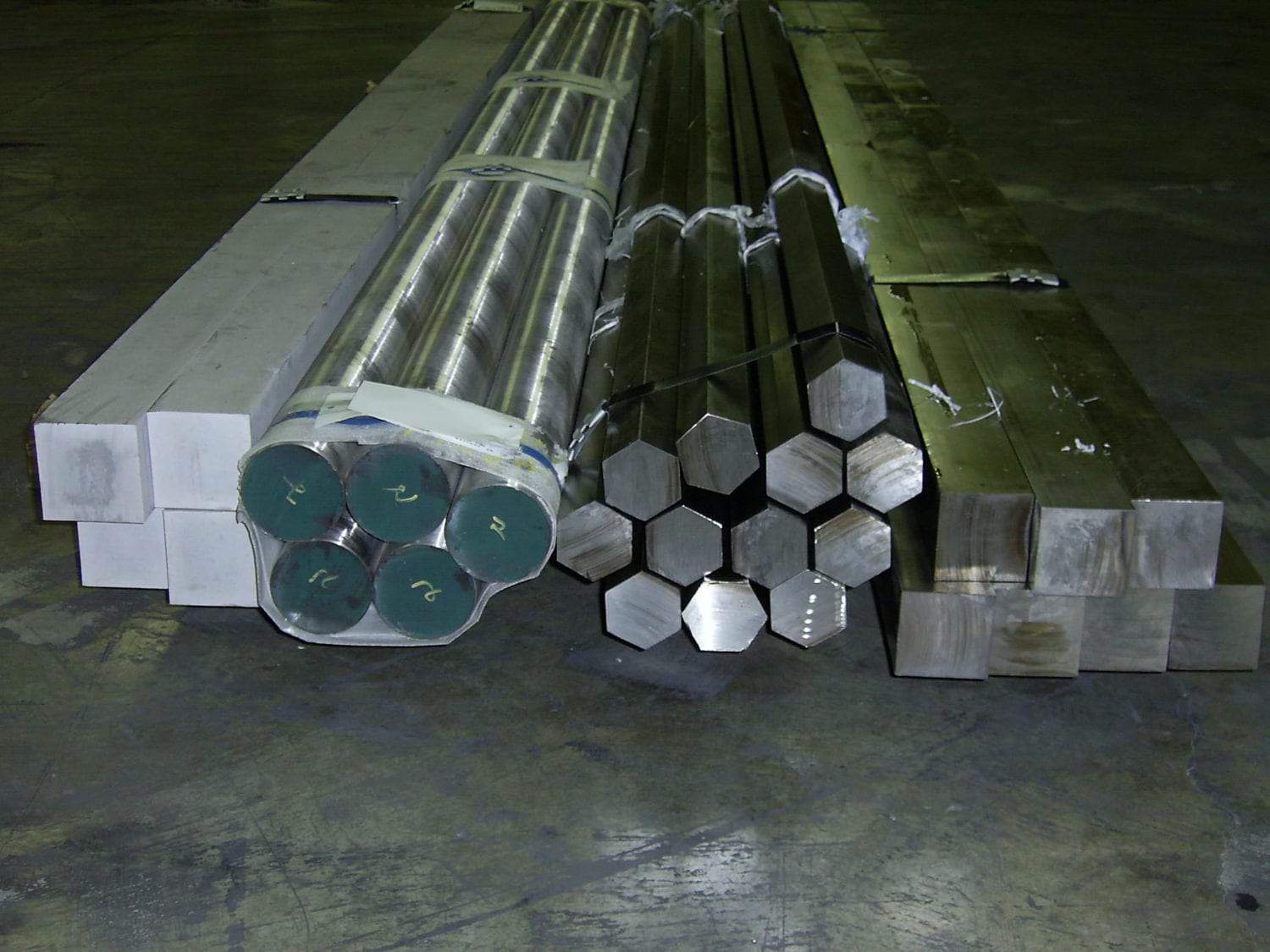 Hex Bar Metals
Stainless Shapes offers a distinct selection of stainless hex bars from 3/16" to 6: in 303, 304/L, 316/L, 410, and 416 stainless. Our stainless hex bars are created with high machinability and low cost. Our masters at the mill are able to process all of your parts to the exact requirements.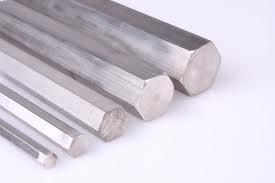 A Note on DFARS:
DFAR and Domestic material available on request. While we choose the best mills on the market regardless of region, we prefer to choose material that is American made. We do stock NonDFAR in some sizes and grades with lower costs. If you are interested in purchasing DFAR or Domestic material, remind your sales rep to ensure that you receive DFAR or Domestic certified material. *Not All metal used in government or defense contracts requires DFARS' standards.
DFARS QUALIFYING COUNTRIES
Australia, Austria, Belgium, Canada, Denmark, Egypt, Finland, France, Germany, Greece, Israel, Italy, Luxembourg, Netherlands, Norway, Portugal, Spain, Sweden, Switzerland, Turkey, and the United Kingdom. (Per DFARS 225.872-1): Qualifying Countries. Metals Requiring Compliance. Not All metal used in government or defense contracts requires DFARS' standards. DFARS "Specialty Metals" requiring compliance (Per DFARS 252.225-7008): DFARS
ROHS is to restrict certain dangerous substances commonly used in electronic and electronic equipment. Any time you see Rohs it is being checked for the presence of Lead (Pb), Cadmium (Cd), Mercury (Hg), Hexavalent chromium (Hex-Cr), Polybrominated biphenyls (PBB), and Polybrominated diphenyl ethers (PBDE). For Cadmium and Hexavalent Chromium, there must be less than 0.01% of the substance by weight at raw homogeneous materials level. For Lead, PBB, and PBDE, there must be no more than 0.1% of the material, when calculated by weight at homogeneous raw materials. Any RoHS compliant component must have 100 ppm, or less of mercury and the mercury must not have been intentionally added to the component. In the EU, some military and medical equipment are exempt from RoHS compliance. (According to rohscompliantdefinition.com,2014)
Contact Us For More Information
For a prompt and accurate quote, contact us today!