Stainless Steel Pipe Supplier
Stainless Shapes offers a wide variety of grades in stainless pipes. Stainless and Alloy pipes are used for Food and Dairy Processing, Furniture, Grab Bars, Handrails, Medical Equipment Tubing, Oven and Refrigerator Door Handles, Pharmaceutical, Restaurant Equipment, and Structural Applications. Not sure what you are looking for? Contact us.  As an experienced and trusted stainless steel pipe supplier, we will provide quick delivery and competitive prices.
Types of Piping Offered
Seamless Pipe – Seamless piping are formed when drawing the billet over a piercing rod to hollow out the shell. By piercing the metal through the center, you never create any structural deficiency because it never loses that integrity and never diminishes the hull.
Welded Pipe – Welded pipes are made by rolling the plates and connecting them together. This process can be necessary if there is the requirement for extremely long pieces of pipe.
Comparing the Two – Seamless pipe might be preferred over jobs with excess corrosive materials. The welded pipes are able to match seamless pipes in all manners, but the welding can be more vulnerable to corrosive erosion when compared to stainless steel tubing.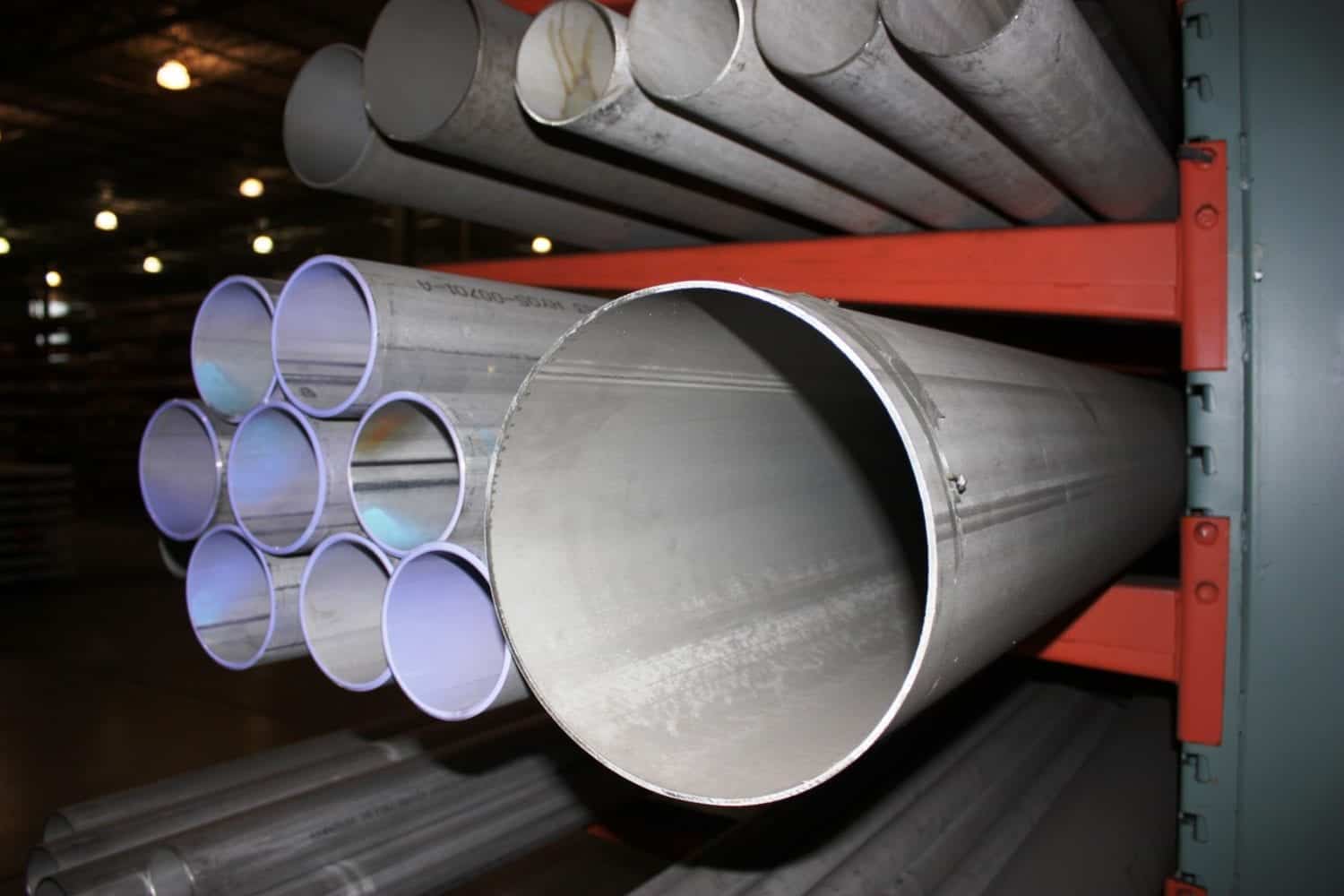 Stainless Steel Pipes Finishes
Mill Finish – This is the standard finish for stainless steel pipes.
180 – 180 grit, known as brushed or satin finish, is the most common polished finish. The 180 grit is typically circumferential. The polish is usually completed by belt or wheel.  Finely polishing the grit lines in a uniform and directional appearance.
240 – This is also called the dairy or sanitary finish. When you use a 240 grit belt, you can buff out the ridges in a way that bacteria cannot grow in the crevices.  These are often seen as the surfaces for food service industries.
320 –  Also known as the #7 finish, this creates a bright appearance with minimum haze. These are buffed before, known as a flawless buff. This will create a mirror finish with minor reflections in the metal.
Buffed – The brightest shine possible with some mirror reflections, but unclear elements.
Mirror Buffed – This is buffed to such an extent that you can see a mirror reflection through the steel.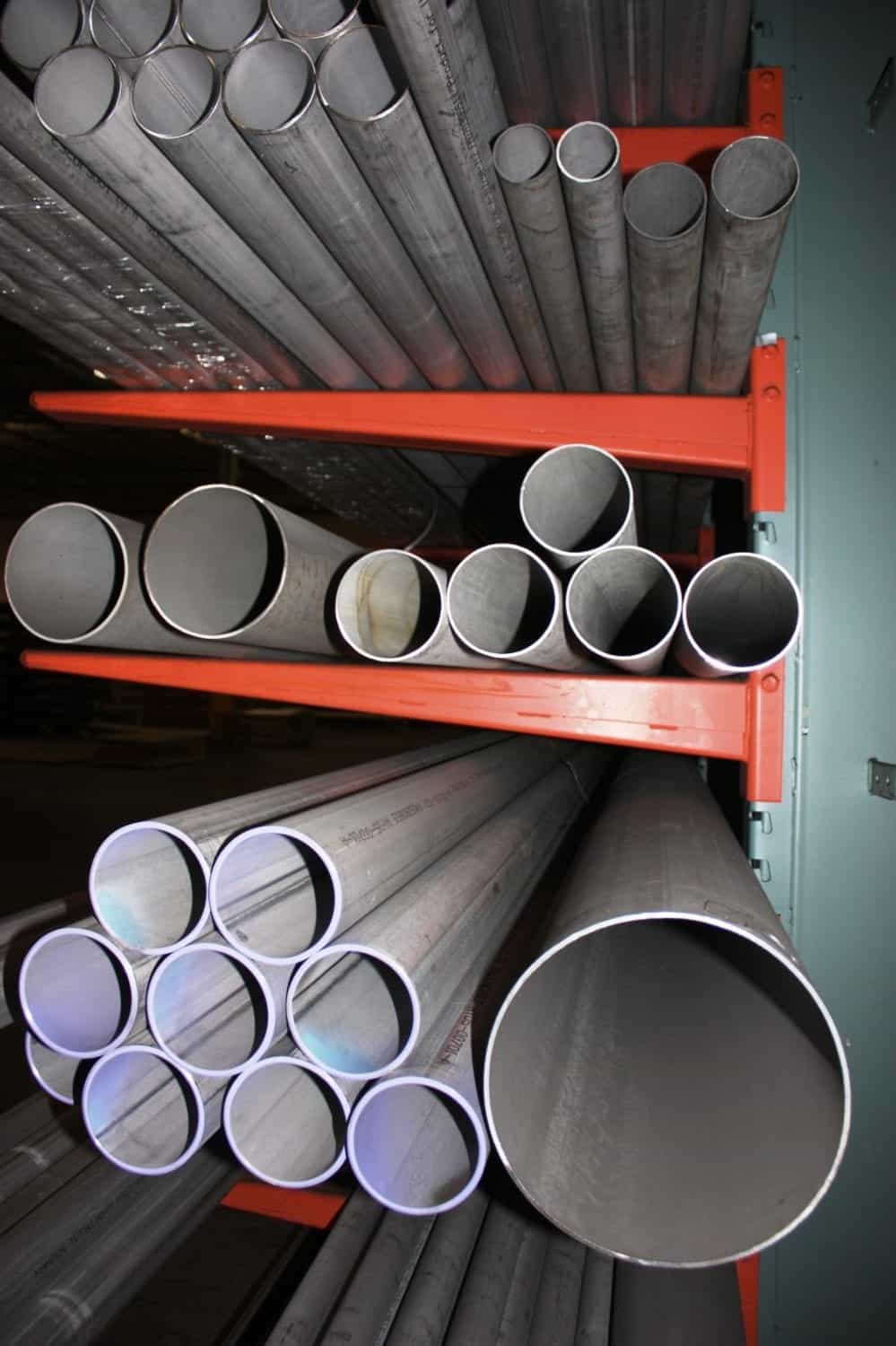 Difference Between Tubes and Stainless Steel Pipes
There is a lot of confusion when talking about tubes and pipes when the answer is very simple.
Tubes are measured by the outside of the metal. Tubing is used and helps determine wall thickness. If the tubes exceeds a certain diameter then it is probably being used incorrectly and instead should be pipes.
Pipes are measured by the inside of the metal and are used primarily for transporting gasses or fluids from different locations. These are specialized by what is known as 'normal pipe size' or (NPS.) These can also be used for structural purposes but are usually larger than tubes and not usually thicker.
Custom Sizes are available to meet special technical specifications. Please contact sales for price and delivery.
Contact Us For More Information
For a prompt and accurate quote, contact us today!